If you thought running a marathon was a big deal, you might be surprised to know there is something far more challenging: the ultramarathon.
Marathons are a big deal, of course, but for those who like to push themselves to the absolute limit, ultramarathons are the next level!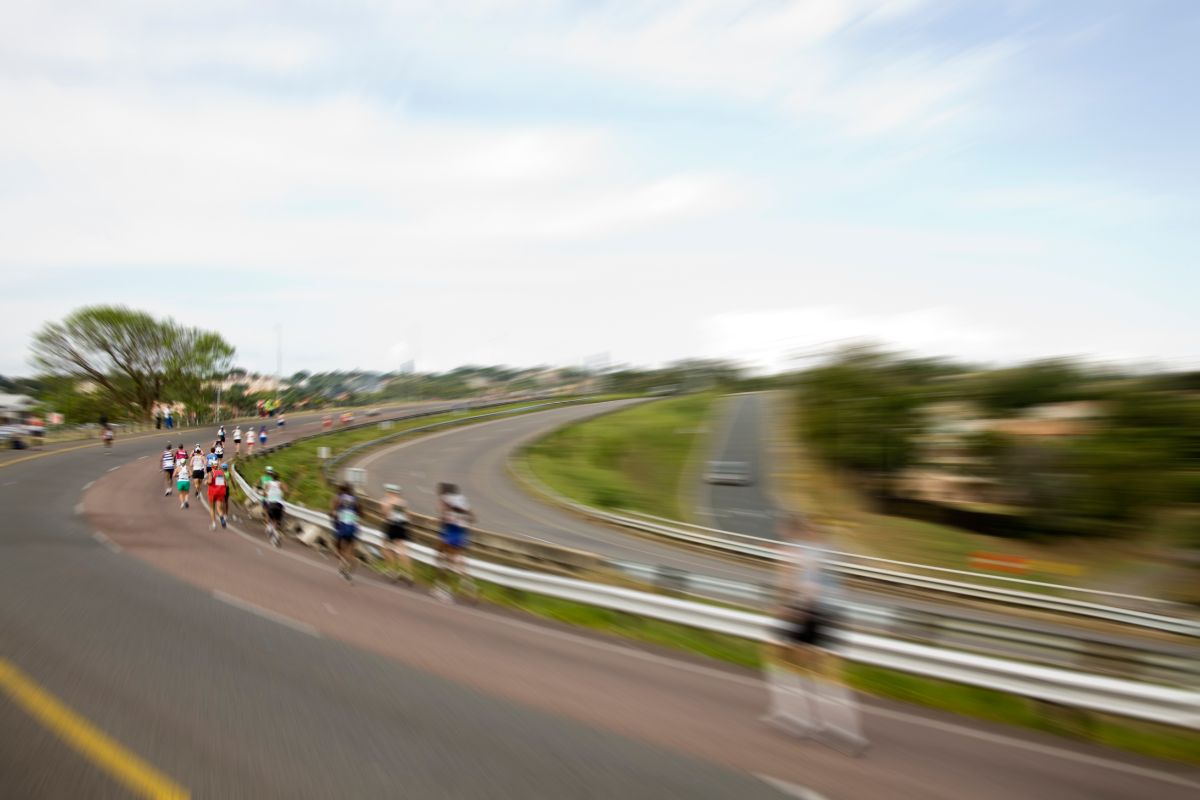 Put simply, an ultramarathon is any run that is longer than a marathon. Marathons measure at 42.195 kilometers, or 26.2 miles, so anything with a greater distance is considered an ultramarathon.
Ultramarathons are also called ultra distance runs. They're for the elite among us, it has to be said, requiring serious preparation, training, and discipline!
And for more information on ultramarathons, including the exact distances you might find, this guide has everything you need to know.
What Is The Distance Of An Ultramarathon?
So, an ultramarathon is any footrace that involves a longer distance than a standard marathon, as mentioned above. But what are the exact distances involved in ultramarathon events?
Unlike marathons, which are all 42 kilometers (26 miles), ultramarathons vary in distance. Typically, however, most ultramarathons are between 50 kilometers (31 miles) and 100 kilometers (62 miles).
There are also ultramarathons that measure up to 160 kilometers (100 miles), generally considered the most common distance that can be completed in under 24 hours.
Multi-day ultramarathons also exist, though, with distances of up to 200 miles (320 kilometers) or more!
And if you're curious (of course you are), the longest ultramarathon in the world is the Self-Transcendence 3100 Mile Race. You read that right – 3100 miles, or a whopping total of 5000 kilometers!
Why Run An Ultramarathon?
We've all thought about it: why would you run an ultramarathon?
The fact that ultramarathons exist is not to say that marathons are easy, or not considered a big feat.
The opposite is actually the case – ultramarathons are for those who have completed the marathon (often more than once) and want to push themselves past their limit with longer distances.
Much like triathlons—which consist of a 1.5-kilometer swim, 40-kilometer bike ride, and 10-kilometer run—ultramarathons are grueling tests of physical and mental endurance that, once completed, offer a massive sense of accomplishment and gratification.
Most ultramarathon runners are not just looking to show off, or earn medals and certificates, but simply discover what they're truly capable of physically and mentally.
Are Ultramarathons Safe?
Ultramarathons, even marathons, present obstacles that can pose a risk to health and fitness. They're far from easy, and therefore require suitable training, preparation, and good mental judgment.
At the very least, running an ultramarathon can result in dizziness (sometimes passing out) from fatigue, or a few weeks of sore muscles and joints.
On the other end, ultramarathons can lead to long-term injuries that can trouble runners for years – often never fully healing or going away. 
Needless to say, any ultramarathon requires serious preparation – even for professional athletes and ultramarathon runners.
Even during the race itself, judgment is important to monitor energy levels, as well as any sources of pain and discomfort, to decide when to rest or stop altogether.
How To Pace An Ultramarathon
Now that you know the range of distances ultramarathons involve, how do people pace themselves in an ultramarathon?
As is the case with marathons—or any half marathon, 10k run, or 5k run, for that matter—pace is crucial. And not just in general, but the specific pace that each runner themselves can manage.
Most dedicated runners will have a game plan for completing a distanced running event.
And this will be based on their own physical fitness, as well as their performance during training, which takes into account running speed (pace), time, and sometimes breaks – timed periods that involve walking or stopping to rest.
Other factors include hydration and proper nutritional fueling before (and also during) the footrace as, like cardiovascular fatigue, energy levels must be self-monitored to ensure that all active muscles can continue to function!
How Long Does It Take To Run An Ultramarathon?
Ultramarathons can be any distance from 50 kilometers (31 miles) to 320 kilometers (200 miles) – or more. Due to this, there's no definitive time for running an ultramarathon.
So, depending on the distance, how long it takes to run an ultramarathon will come down to the runner's overall fitness, game plan, mental determination, and any obstacles they face along the way – such as an unexpected pain, adverse weather conditions, or even defective shoes!
For ultramarathons with a distance of up to 160 kilometers (100 miles), these are generally completed in one day (under 24 hours).
Ultramarathons with greater distances take longer to complete, sometimes taking place over the course of several days.
But that doesn't mean participants are running non-stop; breaks for eating, sleeping, and going to the restroom are involved!
Do You Need To Run A Marathon Before An Ultramarathon?
For the majority of runners, completing a marathon is an essential step to check off before attempting an ultramarathon.
It's more than possible to enter an ultramarathon event without having competed in a marathon event—as long as the person is confident enough in their ability—however it's not a conventional approach.
For some ultramarathon events, though, some have strict requirements for entering – and one of these requirements can be the proof of having participated in one, or several, past marathons and other ultramarathons.
In general, it's recommended to complete a marathon (more than one, ideally) before attempting an ultramarathon.
Final Word
To wrap up and recap, an ultramarathon is any running distance that is longer than a marathon. Marathons are 42.195 kilometers or 26.2 miles in length, so any running event with a greater distance is considered an ultramarathon!
Ultramarathons have no definitive distance, as a result, but can measure anything between 50 kilometers (31 miles) and 320 kilometers (200 miles), or more.
Some ultramarathons are so long that they require finishing over the course of several days.
Needless to say, ultramarathons are no easy feat. They require long-term training and as much mental preparation as physical training!
Latest posts by Richard Harris
(see all)