Five kilometers is a great distance to build up your running stamina from.
There are also programs like Couch to 5k which are designed for beginners to get them to hit that distance.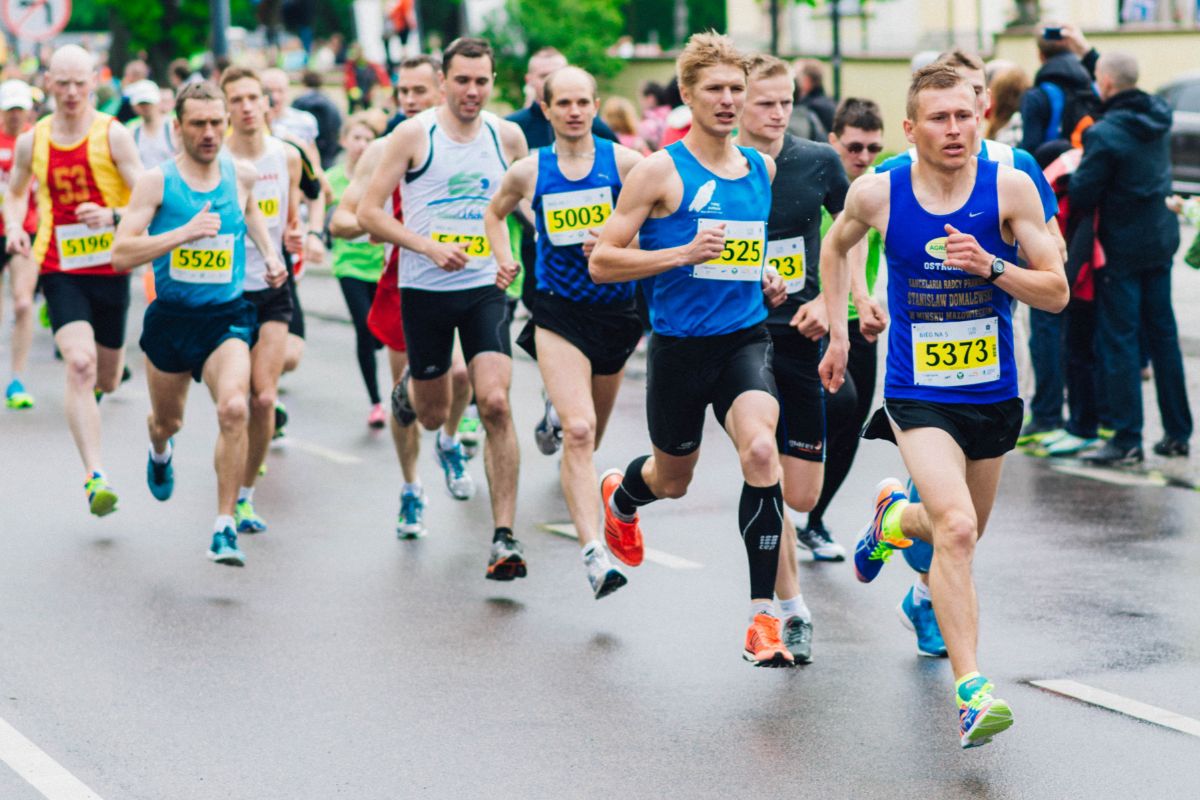 You may also find a Parkrun in your area which is an organized 5k run every Saturday morning.
Once you know your average time in running a 5k you can get faster and faster. 
In this guide, we will look at the average time to run a 5k and how you can run a faster 5k.
What Is The Average Time To Run A 5k?
The average time for an individual to run a distance of five kilometers will differ based on their running experience and age.
For instance, the peak age for a runner is typically between the ages of 20 and 30 which is the age when most world records are set.
After that, you can expect a general decline in running ability as old age creeps in.
Running experience tends to be the general defining factor as beginner runners at their peak age of around 25 are still likely to be slower than an advanced runner, even if they are at the age of 65. 
Beginner Runners
Absolute beginner runners will have just begun their running journey only a month ago and should be faster than around 5% of all runners.
The more you run regularly, the better your 5k average time should get and at 15 it should be done in a time of around 32.35.
For runners aged between 20 and 30 the average time should be around 31.29. By 40, that average time should be 33.09, at 45 it should be 34.25, 35.47 by the age of 50, and then 40.38 by the age of 65.
Novice Runners
If you have been running for at least six months, you can claim to call yourself a novice runner and you should be faster than around 20% of runners.
When starting out at the age of 15, a 5k should be done in an average time of 27.14 then improve to 26.19 until the age of 35 when it goes to 26.45.
Five years later, you can expect to do 5k in around 27.43, 28.47 at 45, 29.55 at 50, 31.10 at 55, 32,21 at 60, and 33.59 at 65.
Intermediate Runners
After running regularly for over two years, you can claim to be an intermediate runner that goes faster than half of all runners.
At the age of 15, an intermediate runner should run a 5k distance in about 23.19 though their quickest time comes between the ages of 20 and 25 at 22.31.
By the age of 40, an intermediate runner should run 5k in 23.43 then expect their times to lengthen.
At 50 years old, that 5k time should be around 25.36, by 60 it should be 27.49 then at 65 years old it should be 29.05.
Advanced Runners
Being faster than 80% of runners should be something to be proud of. To qualify as an advanced runner means having been running longer than five years.
At 15 years old, an advanced runner should run 5k in 20.25, this improves to 19.44 between the ages of 20 and 30, and then by the age of 40 the average time should be 20.46.
There is a general decline after that of 21.34 (by the age of 45), 22.26 (50), 23.21 (55), 24.22 (60), and 25.28 (65).  
Elite Runners
An elite runner is an individual who can claim to have run competitively for more than five years.
They can also claim to be faster than around 95% of all runners.
Even though they are truly elite, the world record for a 5k is 12.51 and an average elite runner should run the distance in 17.40 at their peak years.
At 15, the average time is 18.17 whereas by 45 it has gone to 19.19, then ends up at 22.48 by the age of 65. 
The Ways You Can Improve Your 5k Time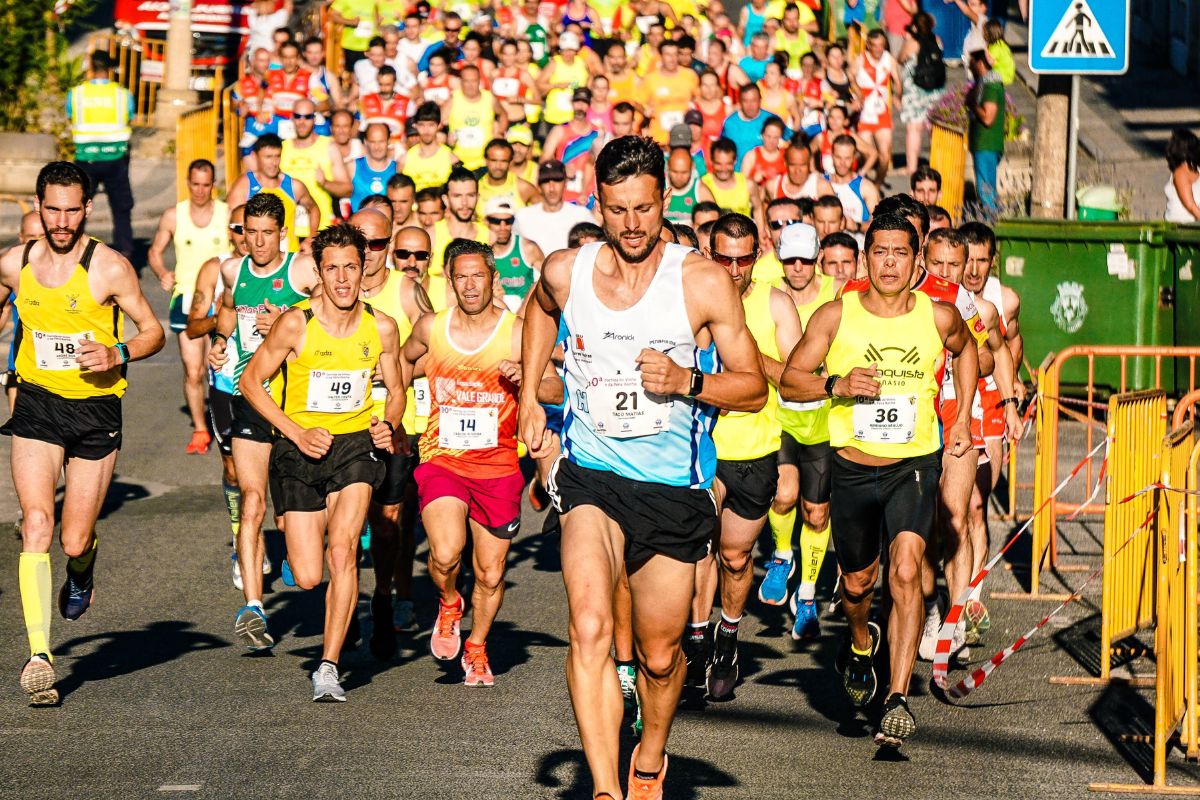 If you are not happy with your 5k time, you should look to improve it and there are various ways of achieving that.
From improving your running form to eating the right foods, and simply getting more running practice. 
Know The Route At A Pacer Event
Should you wish to improve your 5k time at a specific event, such as your local Parkrun, it helps to know the route itself.
You may get an idea for the areas where you can begin your sprint or where you should conserve energy before coming up to a hill.
Try to use a fitness app too so you can analyze your splits and work out areas of improvement.
It may also help to get to the event earlier so you start up higher in the grid so you do not lose time behind other runners.
Warm Up
Especially in colder weather, you should warm up before embarking on a run.
This is even more important if you are going for a short run as there is more chance that you could suffer an injury if you fail to warm up your leg muscles.
Your warm-up may simply be some dynamic stretching, an easy jog, or a few short sprints to prime you up.
Your heart rate should increase and you should be raring to go for that 5k.
Fuel Up
While nutrition is a key consideration for another running a long distance, it is also worth looking into for a 5k.
Though the effect is more pronounced over a longer run, your nutrition will be a factor.
If you tend to run in the morning, or if you are doing a Parkrun on a Saturday, you will want to fit in a light breakfast.
Nothing too heavy or substantial, maybe a banana or a couple of pieces of toast to set you up.  
Harder Training Routes
Sometimes, you just have to make things hard for yourself. Add in some more difficult training routes and if you can cover 5k on harder terrain, such as over hills, then an easier route should offer a quicker time.
You may become more determined at conquering the hills so when you are running a 5k on flat ground it should seem so much easier.
Just Go Faster
This tip does sound rather rudimentary yet if you feel like you can push harder during a run then go that bit faster.
Your body needs to know its own limits so if you have a time in mind that you want to hit you should know at what point you can sprint to the finish.
You may want to start doing speed sessions to discover how long and for how far a distance you can continually sprint for. 
Try some 'fartleks' which is a method which involves throwing in some speed to your typical run.
That may be a comfortable jog for the first mile as a warm-up before you sprint to another marker then repeat to the end.  
Run More Often
Practice makes perfect and you may want to commit to running more often simply to form your running base.
This does not have to be 5k every day but a combination of long distance runs and perhaps some speed work is a good place to start.
As your body attunes to running, your muscles become more efficient, your ligaments get stronger, and your heart will improve how it pumps blood to feed your performance. 
Simply running more often should also help your form and help you gain confidence that you are in fact a runner.
That may only be upping the mileage by 10% a week as gradual progression is key so you do not overload your body. 
Sort Out Your Running Form
Take the time to make sure you can gain a better understanding of your running form.
Make sure you can pick up your weary legs and keep going. Soon enough you should be able to cover 5k without stopping.
Incremental Gains
Start slow and build as you should not expect simply to run faster one week and hit your target time.
Keep consistent and learn how your body reacts to being pushed a little harder at certain times. Then next week try to push a bit harder again.
Recover Well
Listen to your body and if you require a rest then allow it. The last thing you want is an injury and there will always be other opportunities to run.
Set A Target
You may have a set target time to hit which should not be too ambitious.
Having a set target time should motivate you to improve, run by run and week by week.
Perhaps you want to complete a 5k inside half an hour when you are starting out and as you improve your running ability that should become more feasible.
As you hit one target, you should feel comfortable to hit another one that is tantalizingly close but pushes you just that bit more.
Final Thoughts
It may be best not to look at the average 5k times for your age and running experience.
Set a target time that you believe you can achieve then gradually shorten your time.
Learn what works for your own body, whether that be nutrition or a training plan, and soon enough you can go faster at a 5k.
Frequently Asked Questions
Is Completing A 5k Run In Around 20 Minutes Considered Fast?
For a beginner runner, running five kilometers in around 20 minutes can seem absurdly fast.
Over time, that may become a more achievable target as your running improves and your time shortens.
However, even for an experienced runner who has completed half marathons and marathons, completing a 5k run in 20 minutes is still considered to be fast.
Should I Consider Running 5k Every Day?
While the one mile a day challenge can be completed by almost anyone, running 5k a day is a different sort of challenge.
While it may strengthen your muscles and improve your cardiovascular health, it may prove too difficult a challenge to stick to.
Simply finding the time and the energy to complete the distance every day can prove too much.
If your body can stick to the regime then if you follow a healthy diet you may find yourself losing weight if you can run 5k a day.
Latest posts by Richard Harris
(see all)