The Meijer Kids Fun run has been an annual event since 2007. The name comes from its main sponsor – the Meijer grocery store, one of the most prominent superstore brands in America.
Occurring in Detroit, Michigan, this fun run is a great activity for families with young kids. You can expect spectators to walk past and enjoy some of the special treats on display as they watch their friends and family race along the Detroit River.
If you want your kids to get involved in the incredibly enjoyable race, we've got all the information that you need to know, including the prizes, location, and age restrictions.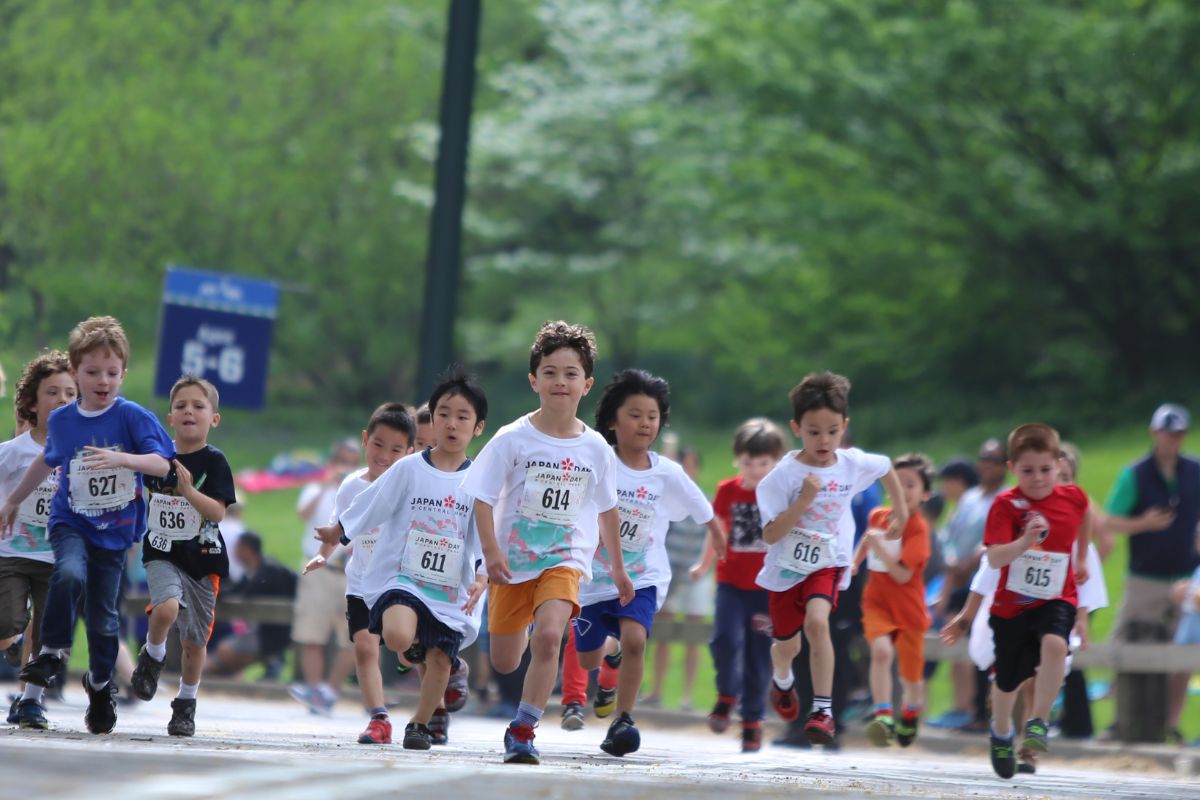 Signing Up
Before you can race, you need to sign up for the official racing register. The online registration closes a couple of days before the race, however, you have one more chance to put your name into the ring, if you waited until the last minute to enter.
The race starts at 10:30 am on Saturday the 15th of October. You can sign up anytime before this event. But if you try to apply on Friday, you will be rejected. Instead, you should go in-store to the Health and Fitness Expo before Friday evening.
Even if you miss out on the Meijer Kids Fun Run, you can sign up for the following year. After all, this is an annual event. It's commonly held in the middle of October, so be sure to note this down on your calendar.
This event is widely advertised by schools in the local area, which have encouraged parents and kids to get stuck in. Some of these schools even compete to see who can get the largest number of kids to participate.
Location
The race starts outside the Outdoor Adventure Center in Atwater Street, Detroit. The kids then complete a 1-mile race.
This is an incredibly scenic spot to have a fun race, as it is right next to the Detroit River. Few other races are held in such beautiful settings.
The streets are usually filled with supportive spectators, who are certain to shout a few words of encouragement to the brilliant participants. This creates a wonderful sense of community spirit.
The start and end of the race are clearly sign-posted, so parents can proudly watch their kids during the race.
Age Restrictions
The kids have to be between 4 and 12 to sign up for this race. Any child outside of this age range is unable to compete. After all, a 3-year-old may struggle to run this length.
However, a singular parent or guardian is allowed to join the child in the spirit of fun. This will be particularly beneficial for younger kids, who may need the support of a guardian.
There are different age classifications. Therefore, you won't have to worry about your 4-year-old child competing against a kid of 12 years.
The race has 3 main age categories, namely 6 and below, 7-9 years, and 10-12 years. These are known as "flights." Typically, the older kids race before the younger ones.
Unfortunately, wheelchairs, strollers, rollerblades, and other fast-moving wheeled vehicles cannot be used on the track. It is understandable that these safety precautions have been put in place, though this may be disappointing to some children.
Prizes
Every child that finishes the race will receive a special Meijer Kids Fun Run medal. So you don't have to worry about your child missing out on the fun! This is a race that rewards everyone for participating, which is a great spirit for a child-friendly event.
T-shirts are also given to the participants before the race. If you sign-up before the event, you can get a free t-shirt. Otherwise, you will have to pay for these t-shirts. They make great souvenirs to keep to mark this momentous event.
What Is Meijer?
Meijer gives its name to this fun run, so you might be wondering what it is. This is a superstore chain brand mainly found in the American Midwest. Founded in 1934, it is one of the oldest and largest supercenter chains in the country.
The reason why the brand lends its name to the race is that it is the primary sponsor, providing large chunks of the funds that are used to host this event. It's great to see this business doing good work in the community.
Why Participate?
If you are unsure of whether your child should give this fun run a try, here are some of the main reasons why you should get involved:
Children can develop a positive attitude toward exercise, which can help them for the rest of their life. Hopefully, this should result in the next generation growing up to be fit and healthy.
It's a great opportunity to meet new people. There are loads of different participants, allowing kids to make new friends. Not to mention, parents and guardians can also make acquaintances with one another.
It's fun! As suggested by the name, this is a fun run that is certain to be enjoyable for kids.
There is an emphasis on participation, which few other runs aimed at kids focus on. It's important for kids to learn that winning isn't the only reason to get involved with a run. Taking part counts too!
Kids can compete with their friends and fellow school students. This can result in stronger friendships.
The race is held in a nice location, which is sure to get people in the mood for running.
So what's stopping you from signing up for this fantastic Fun Run?!
Final Thoughts
The Meijer Kids Fun Run is an extraordinary event not just for kids, but also for their families. It's a great opportunity to get kids involved in exercise, which improves their level of fitness and allows them to form a positive relationship with sports.
With any luck, these young runners will one day become amazing athletes!
Contact
If you have any more questions about the race, you can contact the marathon team on support@freepmarathon.zendesk.com or 313-777-8886.
Latest posts by Richard Harris
(see all)