If you are a runner, you're probably looking for as much media about running as you possibly can.
It can be inspiring and uplifting, and seeing others do what you do can motivate you to do better.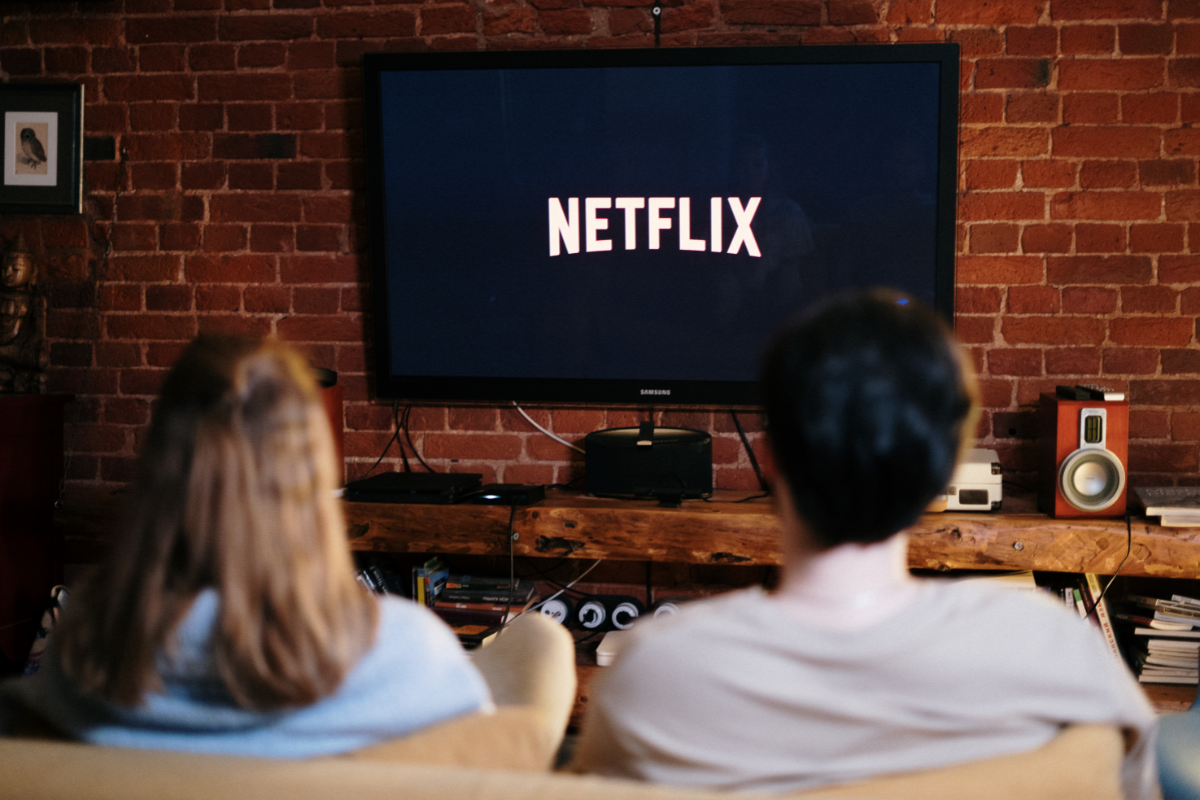 Well, if you are looking for some running media and inspiration, we have put together a list of 8 movies about running you can watch. What makes this list even better is that they are all on Netflix, so they are easy to find and easy to watch. 
So, on your marks, get set… go!
1. I Am Bolt
Diving straight into the list, we have I Am Bolt. This movie is a documentary all about the fasted and greatest runner in history: Usain Bolt.
Usain Bolt himself is actually in this documentary, and he talks about his life, ranging from his career and personal life.
He documents his journey from his very first victory, all the way to his monumental Olympic Games victory.
2. Karl Meltzer: Made To Be Broken
Made To Be Broken is a documentary that tells the story of Karl Meltzer.
This documentary shows Karl Metlzer as he goes for his last attempt at breaking the record of the Appalachian Trail, which is a circuit that is over 3,500 kilometers in distance.
He only has 46 days to break the record and the real question is can he do it? Well, if you want to find out, give Made To Be Broken a watch!
3. Antwone Fisher
This biological drama tells the story of Jesse Owens and his participation in the Olympic Games in Berlin in 1936. His contributions to these games later went down in history.
Jesse Owens ended up winning 4 gold medals during these games, even though the immense pressure of Hitler.
If you're looking for a running movie that is inspiring and motivating, reminding you that discipline, talent and courage can overcome discrimination and prejudice, then you will want to watch Antwone Fisher.
4. 1 Mile Too You
This romantic drama follows the story of a teenager whose girlfriend dies in an accident. During his grieving process he learns that running connects him to his deceased girlfriend and he strives to keep running faster, in order to preserve her memory.
If you are after a movie that's a bit more dramatized and romantic, 1 Mile Tou You is a great option for you to watch.
5. Marathon
This drama movie is based on real events. Marathon is a family story that tells the story of a mother and her autistic son as they navigate life together.
The relationship between the mother and son is a massive part of Marathon, and you go on a heartfelt journey with them as they triumph in a world of prejudice and indifference.
6. The Barkley Marathons: The Race That Eats Its Young
The Barkley Marathons: The Race That Eats Its Young is a documentary that centers around the Barkley Marathon.
In the last 25 years, only 10 people have actually completed the Barkley Marathon, and this documentary follows 40 runners from all around the world as they test their limits, both physically and mentally.
It is a documentary that really focuses on discrimination, discipline, and pain. 
7. Gun Runners
Gun Runners is a documentary that follows Julius Arile and Robert Matanda- two former Kenyan soldiers who hang up their rifles and take to running instead.
This documentary follows Arile and Matanda for over 8 years as they train and try to pursue the "Kenyan Dream". A big centerpiece of this documentary is watching Arile and Matanda as they attempt to complete the famous New York Marathon.
8. Run, Fat Boy, Run
And finally, we have Run, Fat Boy, Run, a romantic comedy starring Simon Pegg.
This fictional tale follows the story of Dennis, who leaves his pregnant fiancee at the altar. 5 years later, he's realized he's made a mistake and now he wants to try and win her back.
Unfortunately for Dennis, his ex-girlfriend is now with another man who plans to participate in a charity marathon, so Dennis enters the race, but first he has to get back in shape in order to succeed. 
This is a more lighthearted and fun choice on the list, for those who want something funny, but still want it to be about running.
Conclusion
Between documentaries, comedies, and dramas, there is a decent selection of movies about running you can currently find on Netflix that are sure to inspire you to get your own running shoes on.
We've provided a list of 8 different running movies to get you started, but there are more lurking in the archives of Netflix, so when you're done with these, have a look for some more! Who knows what hidden gems you will find!
Latest posts by Richard Harris
(see all)