Over the past few years running challenges have exploded in popularity, as many of us turn to this great, simple form of exercise to improve our health.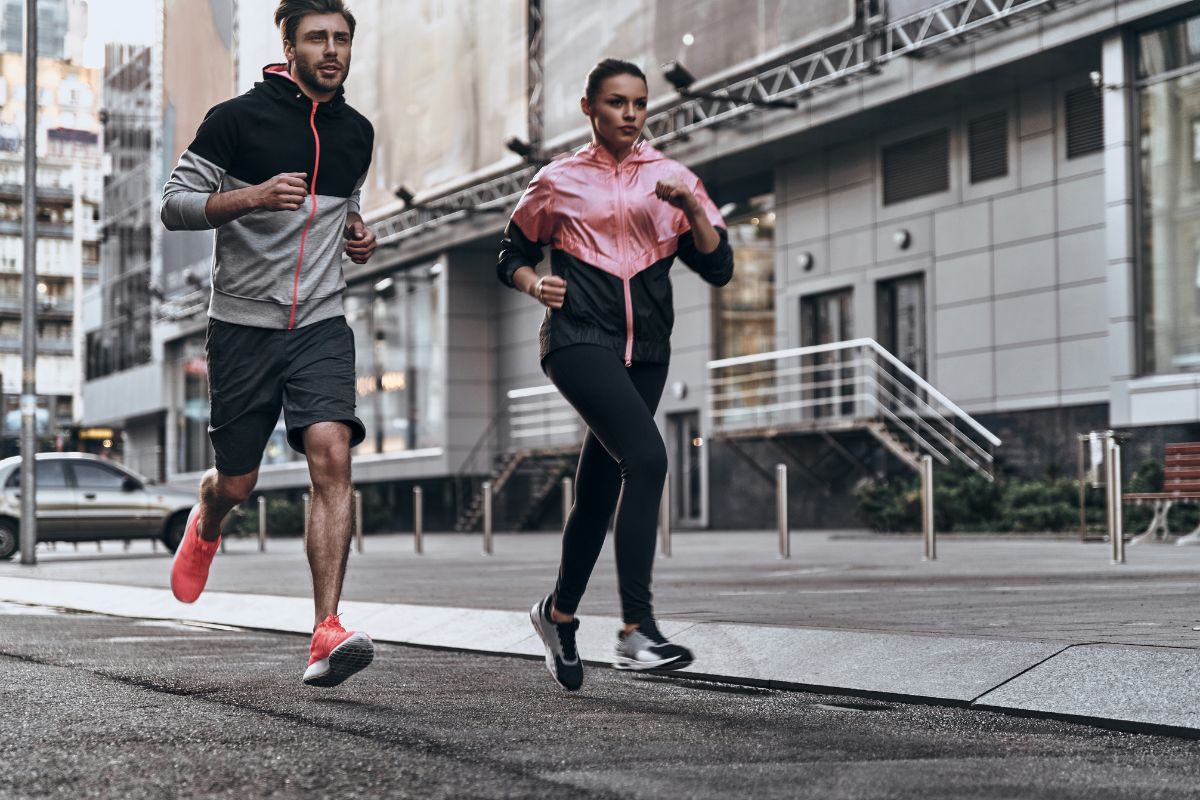 Running is a great communal activity too, and running challenges are a fun, and motivating undertaking when you've got your running buddies by your side. 
There are a wide variety of running challenges you can take part in, and can focus on both speed and endurance.
For the former you can attempt to run your fastest mile, and for the latter you can try to complete a 30-day running streak.
No matter what your schedule, preferences, or running goals, there are plenty of challenges you can undertake to add some excitement to your running routine.
But to get you started we have 9 of the best running challenges to make this year your most successful year yet, no matter what your goals.
These challenges are varied and fun, as well as flexible enough to slot right into the busiest of lifestyles.
Are Short-Term Challenges Better Than Long-Term Challenges?
When it comes to running challenges, there are short-term or long-term challenges to complete.
Short-term challenges are ideal for days when energy is low but you still want to continue with your training routine.
These challenges are sure to rekindle your enthusiasm in no time!
Meanwhile, long-term challenges are ideal if you've been really struggling to maintain your motivation for running.
Long-term challenges are characterized by step-by-step milestones in service of a long-term goal, and can definitely reignite your love for running. 
For best results, we recommend combining short-term challenges and long-term challenges.
We recommend seriously committing to one long-term challenge, and using short-term challenges as your stepping stones towards that larger goal.
So without further ado, let's take a look at some running challenges for you to try!
30 Day Running Streak For January
We can't think of a better way to kick off your year of running challenges than with a 30-day running streak!
A lot of runners believe this to be the best running challenge to undertake in the new year after you've had some time off from running during the holiday season.
But you may be wondering what a running streak is.
A running streak includes running at least a mile every day for 30 days. The idea is that when you commit to one mile every day it ensures you stay accountable and motivated.
When the 30 days comes to an end, you may want to push yourself by adding a couple of extra miles to your runs.
In fact, a lot of runners incorporate running streaks into training for bigger races like half-marathons. 
Challenging Yourself To Your 5K Personal Best
A 5K personal best is a great challenge to set yourself, as it can improve not only your form but your speed too.
Many 5K races take place around the world and throughout the year, so it's now easier than ever to train with a group of runners and sign up for a race for extra motivation.
However, if you don't want to sign up for an actual 5K then that's okay! Just set a date for your own personal 5K and work towards that.
Run Trails At Least Once A Week
Running in nature is undeniably inspiring, and a change of scenery is sure to lift your motivation, so why not give trail running a try?
If you complete at least one trail run every week, you're sure to find yourself with the motivation to keep up your running routine all year long!
This is ideal for runners who want to mix up their training, and take things a bit slower by doing at least one trail run a week.
If you regularly run trails, then you know how important it is to maintain good balance and have a super strong core for running on uneven terrain and for any twists and turns.
Rough surfaces and the variety of terrains provide your muscles with lots of different challenges, making it an excellent workout.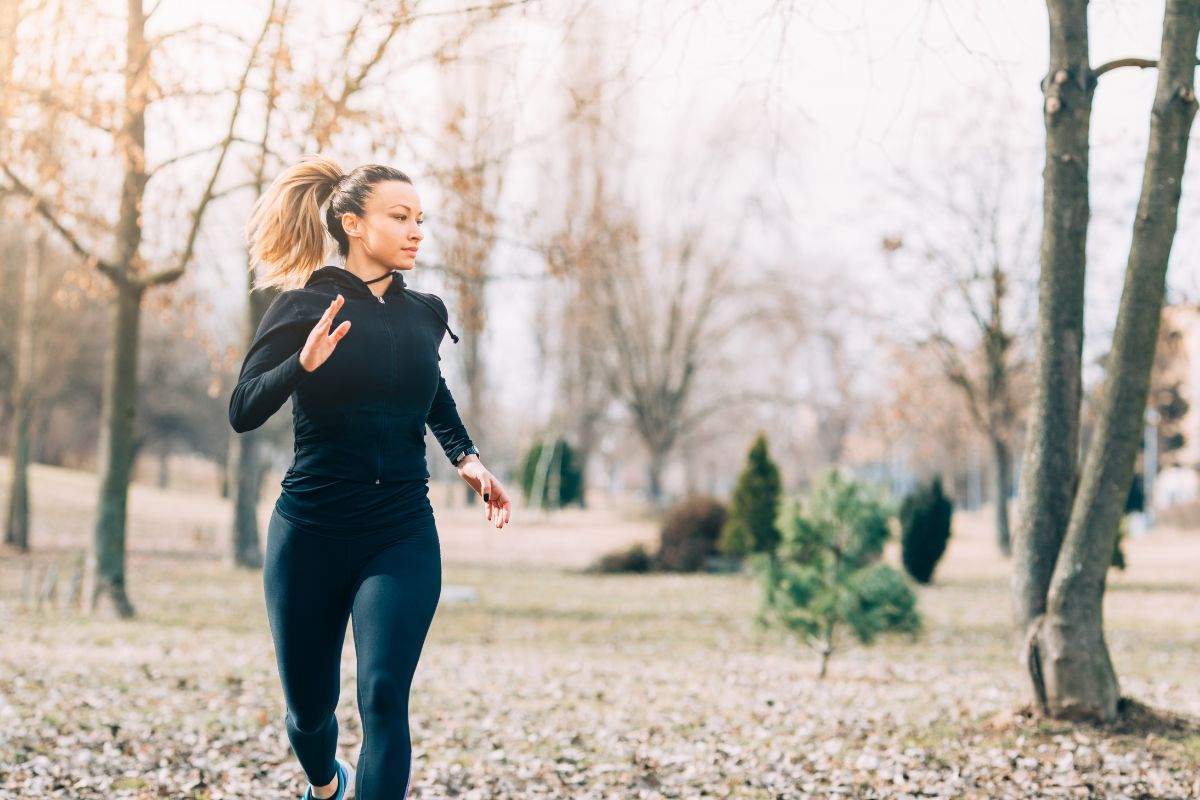 Run To Work Twice A Week
If you live pretty close to your workplace and are fed up with your morning commute, whether by car or public transport, then running to work if you can is sure to put a spring in your step ahead of your workday and help you achieve your running goals!
It's also a good way to spend some quality time outdoors, and to be a lot more efficient with your running if you have a busy lifestyle.
Of course, you'll need to consider the practicalities of running to your workplace before setting yourself this challenge.
Make sure you have the right running gear – particularly a good running backpack – as well as good shower facilities at your workplace, as you don't want to spend the rest of your work day sweaty from a run!
In fact, it might be a good idea to run on the way home from work if you don't have good shower facilities at work.
If you live too far away from your workplace to run there then you could always run to a train station or bus station and then commute from there.
Challenge Yourself To Red January
Red January is one of the best running challenges, as all you have to do is be active in whichever way you want throughout the month of January.
So you can run, cycle, and swim and what's more, it's all for charity! Specifically, mental health charities like Mind and Sport In Mind.
Red January has a massive online community to cheer you on every step of the way, and it's even more fun when friends and family are included.
Marathon Month
As a marathon is 26.2 miles, then for this challenge you have to run 26.2 miles by the end of the month. How you do this is up to you.
You can divide the distance into four long runs over the month (for example, four long runs at 7 miles each), or you can run 8 5Ks over the month. 
But however you decide to tackle this, all that is important is that you've run a total of 26.2 miles by the end of the month.
Do Two Speed Workouts Every Week
To improve your speed, stamina, and endurance, then we highly recommend challenging yourself to speed workouts.
If you really want to run your personal best this year, then speed workouts need to be a part of your running routine.
There are plenty of speed workouts to choose from and depending on your running routine and training plan, you might choose to include a variety of workouts.
Interval and tempo running are two of the more common speed workouts.
They may seem complex at first, but they're so important for improving your speed, whether that be with timed intervals or keeping at a certain pace while you run. 
Challenge Yourself To One Strength Training Session A Week
While this isn't a running challenge, to become a faster and stronger runner then strength training is a must.
Still, a lot of runners neglect strength training because they're unaware of just how important it is, or are unsure of how they can incorporate strength training into their routines.
But any form of exercise that focuses on resistance to build strength is considered strength training.
This resistance can take the form of weights like dumbbells, kettlebells, or medicine balls, or even the form of your own body weight. 
We recommend doing some strength training after a simple run or setting aside a day specifically for strength training before you go on a long run.
Take Part In A Virtual Running Challenge
Virtual running events are now more popular than ever, and they don't seem to be going anywhere.
They give runners an excellent chance to experience all the excitement and achievement of a running event without having to worry about the travel expenses associated with running in events that are further afield.
From Adidas City Runs to Run Disney, there are many virtual running challenges to take part in depending on how you like to run and your fitness goals.
Final Thoughts
Running isn't always smooth sailing, and everyone experiences knock backs and dips in motivation.
If you feel like you're losing steam with your running plan, then setting yourself some fun running challenges either on your own or in a group can be great for reigniting your motivation.
It's surprising how effective these fun and easy techniques are to getting yourself back on track with your goals and having your best year yet!
Latest posts by Richard Harris
(see all)