If you are a frequent runner around the Kalamazoo area, then perhaps you have heard about a certain challenge that some runners love to take part in during the Run For The Health Of It weekend in Kalamazoo.
This challenge is known as the Midwest Half and Half Challenge – but what is it and how can you take part?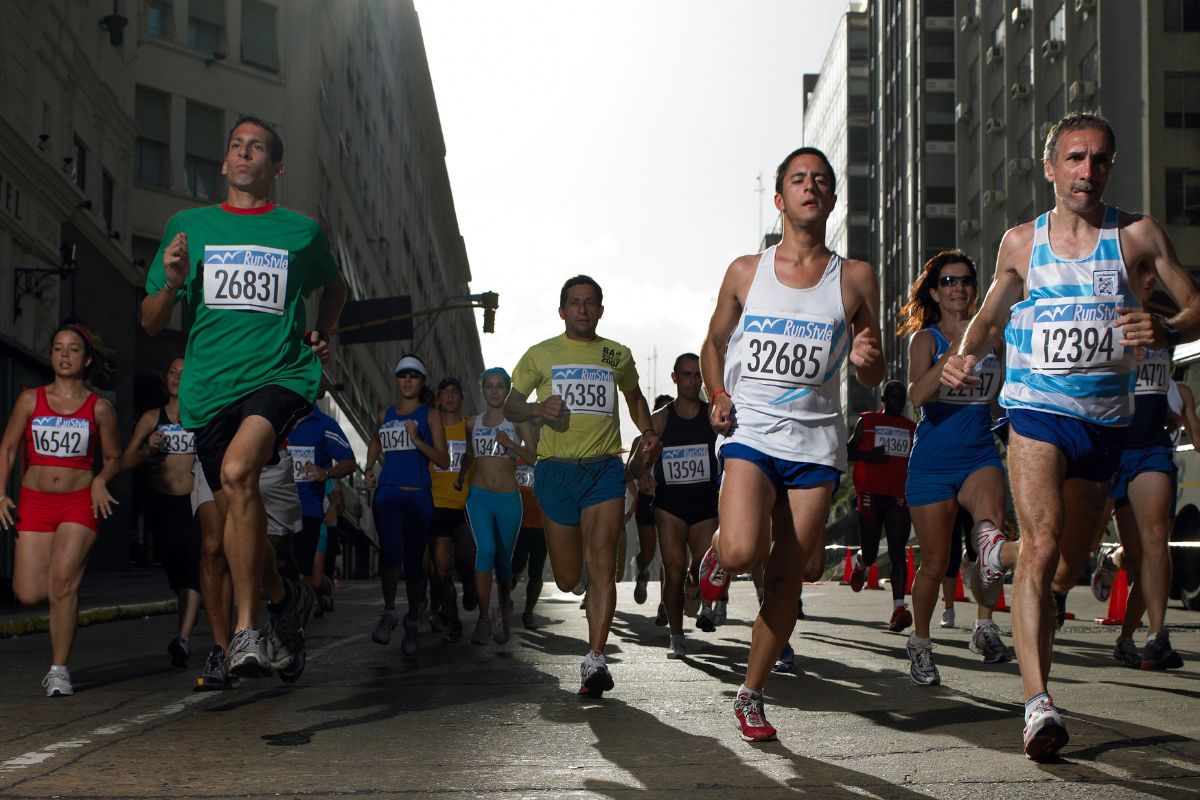 If you want to learn more about the Midwest Half and Half Challenge, then this is the place for you. Here we are going to be discussing this challenge including what it is and how you can try it out for yourself. So – let's go!
What Is The Midwest Half And Half Challenge?
The Half and Half challenge in marathons is a challenge that involves running two half marathons one day after the next – thereby completing a full marathon split between two different locations.
The Midwest version includes running the Kalamazoo half marathon on its usual Sunday after traveling from another half marathon in a different state.
The other half of the challenge is completed on the Saturday but can be done in any other state in the midwest.
The two most popular half marathons chosen by participants of this challenge include the half marathon at the Wisconsin Marathon in Kenosha, or the Indy Mini in Indianapolis. 
One you have completed this first half marathon on the Saturday of the marathon weekend, you need to travel to the Kalamazoo Marathon and compete in the half marathon.
Once you are done both half marathons, you have completed the Midwest Half and Half challenge!
How Do I Compete In The Midwest Half And Half Challenge? 
The Midwest Half and Half challenge is pretty self-imposed. This means that there's no single place where you can sign up to try the Midwest Half and Half Challenge.
Instead, you need to sign up to the two individual half marathons on your own, train in the run up to the marathon weekend, and then turn up.
You will also need to organize your own transport between each half marathon – although due to the popularity of this challenge, you may be able to shuttle and share a bus with other runners who intend to run in both marathons too. 
So, sign up for the Kalamazoo half marathon and whichever other half marathon you aim to compete in well before.
Remember to train for your half marathons and pay close attention to your recovery process – you will need to rest up appropriately so you will be ready for the next marathon! 
Is There A Full And Full Challenge? 
There is a more difficult challenge known as the Mittens challenge which includes running two full marathons instead of half marathons.
You still participate in the same cities in the midwest – it's just that you swap signing up for half marathons for full marathons instead! 
Final Thoughts
So, if you want to really push yourself during Kalamazoo's marathon weekend, why not sign up for a Half and Half challenge to really test your limits?
Make sure you have had enough training and preparation, and good luck!
Latest posts by Richard Harris
(see all)