Running is a great way to keep your body fit and healthy, but you can use up a lot of energy during a run.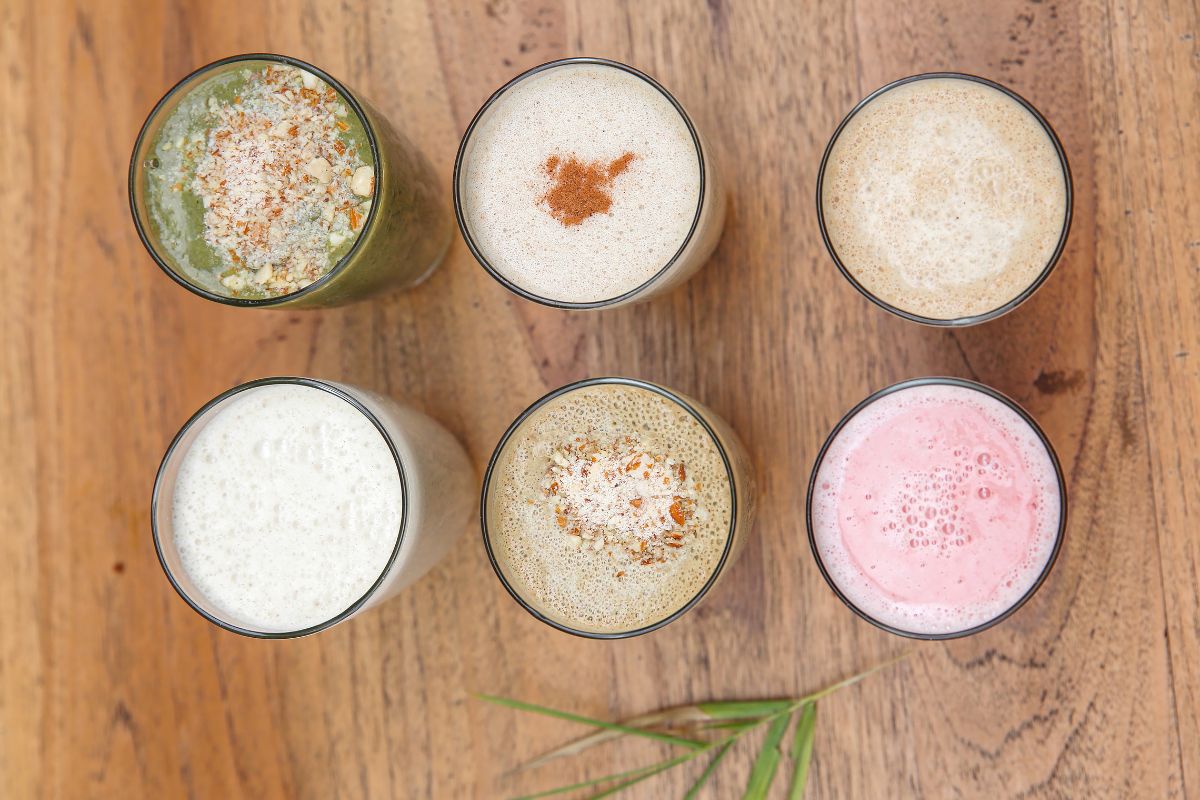 Although the first thing you will want to do after a run is have a rest, drink some water, stretch and have a shower.
However, it's also a great idea to have a snack too to bring your energy levels back up and kick off your post-run recovery process. 
The issue that a lot of runners face is deciding what to eat as their post-run recovery snack. There are a lot of different foods out there – so which ones are the best to eat after a run?
If you are wondering what food will make the best post-run snack for you, then check out our recommendations below!
Why Should You Eat A Post-Run Snack?
During a run, we burn a lot of energy and calories in order to keep our bodies going.
This means that once your run is over, you will be lead with low glycogen levels, a depletion in your body's levels of minerals and electrolytes due to the sweat you shed while running, and you will even be left with micro tears in your muscles (especially in your calves and thighs). 
This means that your body needs time to repair your muscles and rebuild your body's nutrition levels.
One of the best ways to do this is to eat a snack that speeds up your body's repairing process and provides you with all the nutrients you need. 
There are a few different foods that tick these boxes – so let's go through them to find the right one for you.
Recovery Bars
This snack is a no-brainer for a lot of runners.
Specifically made to help your body recover after a long run, recovery bars are fast-acting snacks that will provide you with the right ratio of carbs and protein to help you out.
There are a lot of different brands out there but each one is made specifically to ensure that your body gets all the nutrients it requires to help your post-run recovery go over smoothly. 
Recovery bars are a favorite with professional runners because they're small and easy to pick up and eat with no preparation.
However, you find them a bit bland – so here's some alternative snacks you can try out. 
Protein Shakes
Another favorite post-run snack for runners include protein shakes.
Not only do they provide your body with a lot of nutrition, they also are available in lots of different flavors so you can find the best flavor that suits your palette. 
Obviously, protein shakes contain all the protein you need for your muscles to repair themselves, plus the creamy milk is a great source of glucose and carbs.
You can even add some fruits like bananas to double up on the carbs and this can help provide more substance to the snack so you are left feeling a little less hungry. 
With high levels of protein, carbs, and electrolytes, a quick protein shake is a great snack to help you recover from your run.
Salty Foods
When you run, you are sure to sweat a lot all over your body. When you sweat, your body will shed itself of important salts that are needed to help keep your body in fit condition.
This means that as a post run snack, it's not a bad idea to pick up something a little on the salty side. 
Snacks like salted nuts are a great way to pick up your body's salt levels after a particularly sweaty run but it's important to remember to only eat these salty snacks in moderation.
You should also remember to drink plenty of water as too much salt can have a reverse effect on your body and dry you out. 
Protein-Rich Lean Meats
Sometimes, you may be returning from a run and jumping straight into one of your meals.
A lot of runners like to complete their daily run before breakfast, lunch, or dinner – so why not skip the snack and go straight for a great recovery meal instead? 
The best meats to eat after a run include salmon, chicken, and tuna. These meats are super rich in protein (great for muscle repair) but also contain a fair amount of amino acids and omega-3 fatty acids.
Therefore, these meats are the best to eat after a run because they contain the right nutrients you need. 
Peanut Butter
If you are vegan or want a substantial snack that is not as heavy as meat, then a peanut butter sandwich is the best alternative post-run snack for you.
Peanut butter is made of salty peanuts so it has no trouble replenishing the salt levels in your body, plus it is also packed with vitamins including vitamin B and vitamin E.
Plus, there's plenty of healthy fats and proteins in peanut butter that can be a serious help to your body after a long run. 
So, for a hearty vegan alternative to lean meats, peanut butter is the way to go.
Fruit And Dairy
Dairy is a great way to rebuild your glucose levels after a run, plus it contains plenty of protein, electrolytes, and rehydrating fluid all in one go.
As a result, you will often see plenty of athletes and runners indulging in a  tasty dairy snack after a long run. 
Some popular choices include chocolate milk, yogurt, and fruit smoothies.
All of these dairy choices are great but if you want to add something more substantial to fill up your stomach, then add some fruit like bananas, strawberries, or oranges.
Some runners even add oats to their yogurts to increase their carb intake. 
So, find the right dairy snack for you to try out!
Final Thoughts
So, it's important to have a snack after your run to help your body recover and luckily, there are plenty of tasty treats to choose from.
From peanut butter to meat, chocolate milk to a recovery bar, find the right snack for you and try it out after your daily run! 
Latest posts by Richard Harris
(see all)