If you're organizing a run for a good cause and want to add some excitement to the proceedings then you've come to the right place!
The internet and social media has made it so event organizers can share their brilliant theme ideas for their races with the world. Now we can draw inspiration from some truly awesome events and put our own spin on them.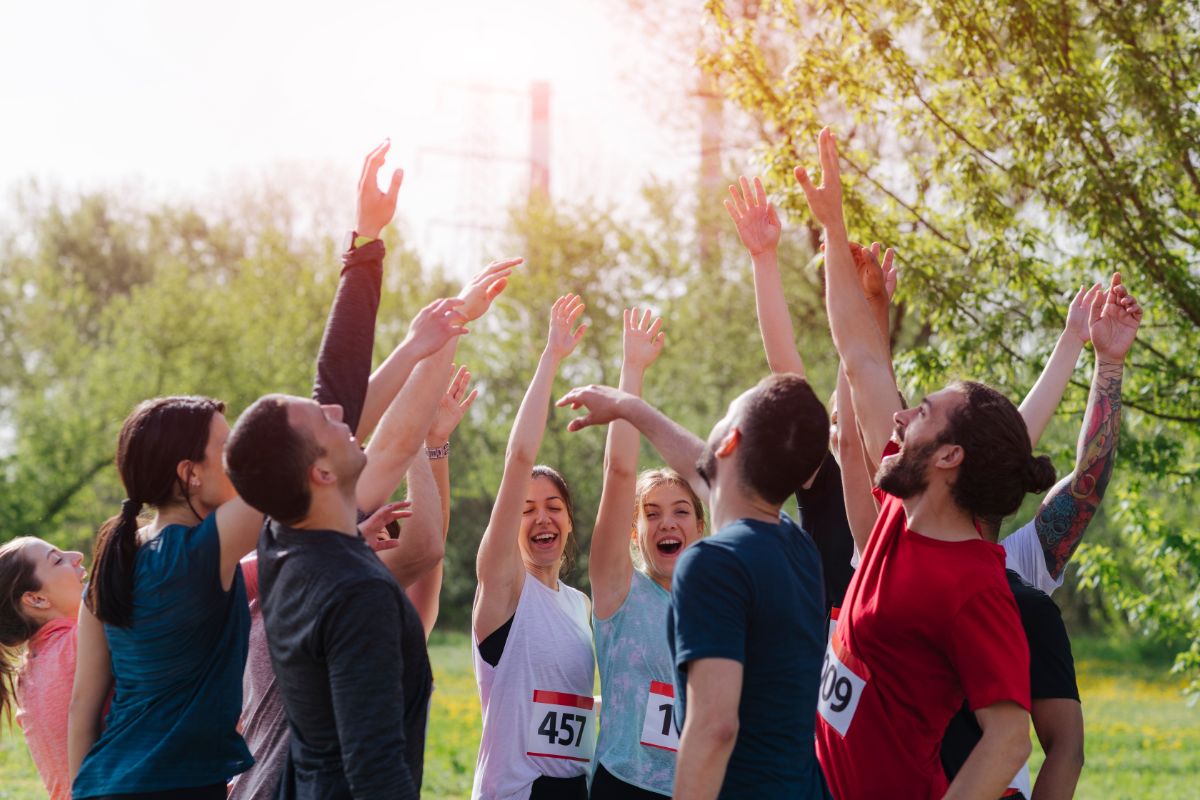 But if you find the countless options out there too overwhelming, then reading our article can help you focus on your ideas and think outside the box.
We have everything from scavenger hunts to Santa, from zombies to rainbows! So without further ado, let's get into it!
Festive Fun Run
One of the oldest themed races on our list, seasonal runs like Turkey Trots at Thanksgiving and Santa Dashes at Christmas have been around forever.
Plus, as we indulge ourselves over the holidays we tend to want to shift those holiday pounds once the festivities are over, and a fun, festive run is a great way to do that. 
However, the appeal of festive runs is so broad that you may discover that a few festive runs already take place locally, so to make yours stand out give it an intriguing twist.
Boozy Races
Although running and alcohol isn't generally recommended, alcohol-themed races just continue to grow in popularity, whether they be beer miles or wine-sampling runs!
It's recommended to keep the alcohol on offer on the lighter side, so focusing on drinks like beer, cider, and wine. This also gives you a great sponsorship opportunity with local breweries and reaching out to local breweries should be your first port of call.
However, a boozy race comes with some unique responsibilities when it comes to permits, and especially with health and safety. Depending on your jurisdiction the complexity of arranging this will vary.
Dessert Runs
If a boozy run isn't your thing, why not put a twist on the usual cupcake or donut run?
Unsurprisingly, fun runs based around desserts and sweet treats are growing in popularity, and the Hot Chocolate 15K/5K has become one of the most popular races in the country.
But even if your entire race isn't based around sweet treats, you can still add excitement and extra motivation to your race with some desserts. The donut wall at the Toronto Waterfront's 10K is a notable example.
BBQ Runs
If you don't have much of a sweet tooth, then a savory run is also a great option. Bacon, burgers, and pizzas are great savory dishes to base your run around.
You can offer these treats at aid stations, as a prize at the finish line, or consume a particular amount of a certain food as part of a race. For example, you need to eat a burger every mile.
Again, savory or BBQ runs provide great sponsorship opportunities by reaching out to local suppliers in exchange for brand placements and other forms of promotion.
The Running Dead
Zombie runs are a super fun way to spice up a race!
Whether you dress up like a zombie during the run, or organize a zombie chase during the run, both present fun, unique challenges that you don't get in normal races. 
If you'd like to include a zombie chase, you need to split up the racers into two groups.
One group will be zombies and the other humans. The humans' goal is to escape the zombies, and the zombies' goal will be to catch the humans. 
A fun advantage to a zombie race is that those in the zombie group don't have to worry about running too fast. In fact the slower your zombies are the more effective it'll look!
Muddy Run
It's important to note that a muddy run or a race with obstacles will be one of the hardest types of race you can organize, as there are a lot of elements to consider.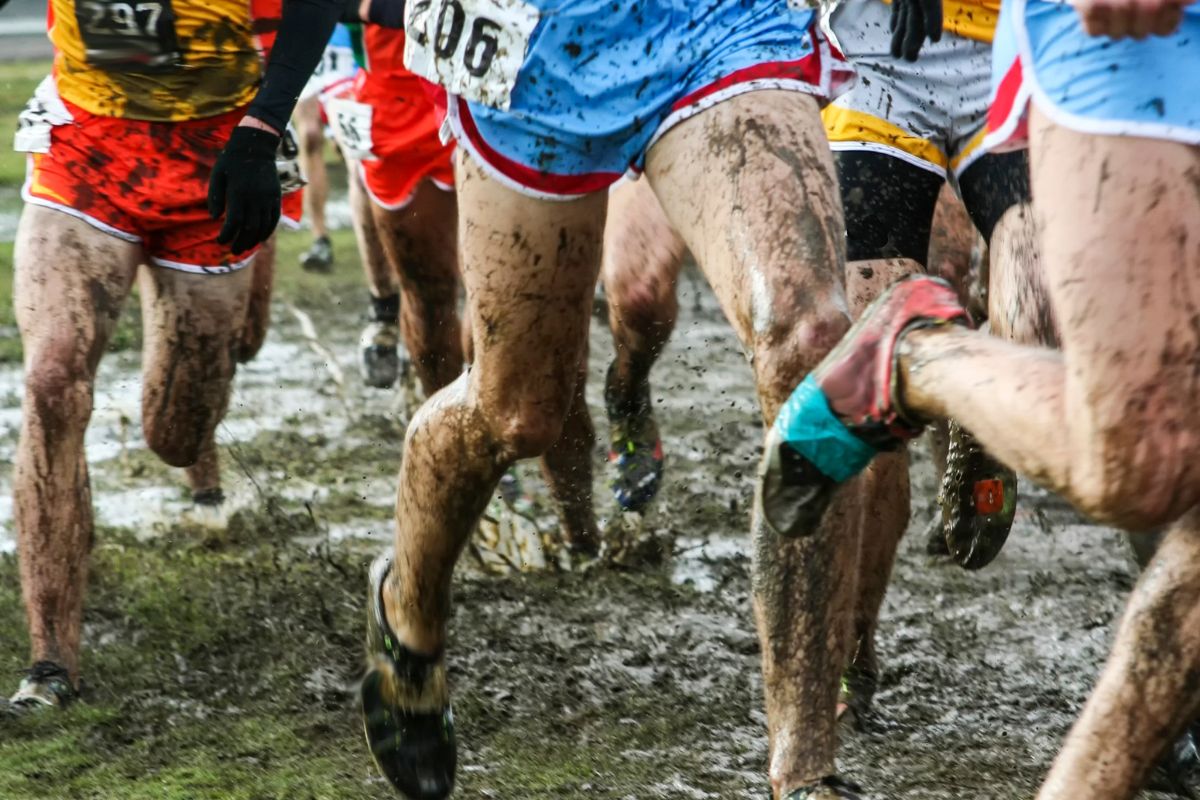 There are a lot of moving parts and infrastructure to think about.
But don't let this put you off arranging a muddy run!
If you would like to organize a muddy run, it's worth getting in touch with a race management company who can help you arrange the course, and provide you with obstacles.
Rainbow Run
It's hard not to know what a color run or rainbow run is – you may have entered one yourself! Not only are they fun, but they look amazing to spectators!
Color runs or rainbow runs involve flour paint being pelted at you as you run, and is very popular among younger runners because the photos look incredible on social media.
If you're looking to arrange a run that is a guaranteed success, then you can't go wrong with a rainbow run! The only thing you'll have to be careful of is the trademark, but picking a unique name shouldn't be hard!
Bubbly Run
Bubbly runs are not too different to color runs, but instead of being pelted with colorful rainbow paints, you get to run through equally exciting streams of soapy water.
It's again important to be mindful of trademarks that have been secured by popular bubble runs, so get creative with the name of your event. Do your homework so you don't inadvertently use the name of another bubble run.
Once you have your name figured out, all you have to do is keep the bubble machines bubbling on the day!
Scavenger Hunt Run
Scavenger hunts are always fun, and combining a scavenger hunt with a race is a simple, and exciting way to raise money for a charity.
Scavenger hunts obviously work well with teams, ideally groups of 3 to 5 people. Your runners will collect clues from a list you provide in the shortest time possible, taking photos on their phones as evidence that they've found the items requested.
Final Thoughts
There you have it! Nine exciting ways to add some excitement to your run! Whatever theme you decide to implement, just think outside the box and you and the participants are sure to have a whale of a time!
Latest posts by Richard Harris
(see all)